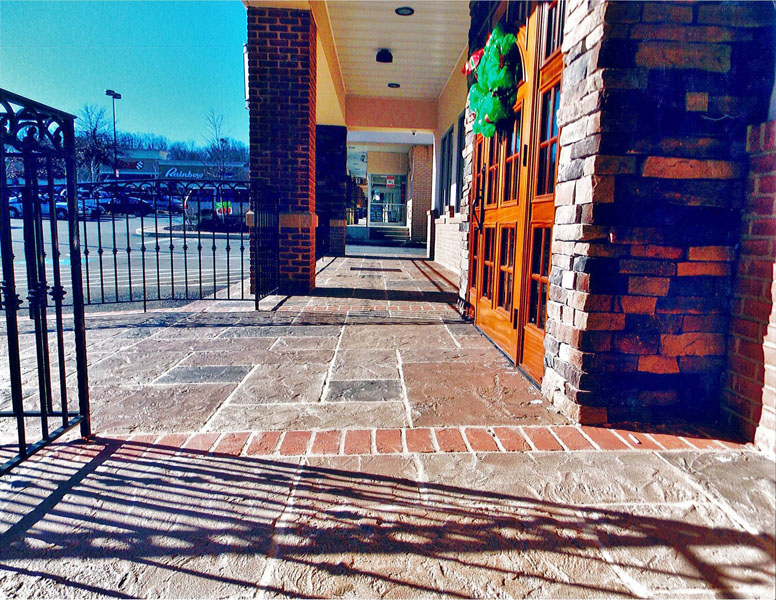 Property owners are constantly looking for easy ways to boost their home's curb appeal. There are plenty of simple things you can do, but one of the most effective is adding or updating concrete walkways. These walkways may be a part of the landscaping in either the front or backyard or even be sidewalks in areas where they are not normally found. Simply adding concrete walkways will boost the appeal to some extent, but for the best results, you should consider a decorative form of concrete, whether it is stained, stamped, or textured.
Using Stains and Dyes
One of the simplest ways to boost curb appeal by upgrading your concrete walkways is to use stains or dyes. Some of these products are added on top of the concrete surface while others are mixed into the wet cement before pouring to create an integral color. SunColor, for example, is a finish coat that will work on nearly any concrete surface, including textured ones.
Using Stamped Concrete
Another option is to rely on stamped concrete to create any sort of design you want on your concrete walkways. This method of adding to a property's visual appeal is perfect for those who want to mimic a specific rock pattern. Stamped concrete overlays, like SunStamp, can also be stamped with any design you want.
Using Decorative Overlays
In addition to SunStamp, various other Sundek concrete overlays could significantly boost your home's curb appeal. SunStone is particularly popular among those who want their concrete walkways to appear to be made of limestone at a fraction of the cost. Classic Texture is a great option if you are concerned about a surface getting slippery or overheating in the sun, such as in the case of walkways leading up to a pool deck.